Boulud Sud



(JW Marriott Marquis, 255 Biscayne Blvd. Way, Miami, 305.421.8800) A well-curated wine list enhances a restaurant visit as much as top-notch cuisine and on-point service. At Boulud Sud, oenophiles are in good hands thanks to the efforts of sommelier Daniel A. Chaviano, whose selections feature grapes and regions from all over the globe. Insider's tip: The most exclusive bottle in Boulud Sud's cellar is a 1995 Domaine de la Romanée-Conti "La Tâche" Grand Cru for $5,500.
dbakers Sweet Studio



(3501 NE Second Ave., Miami, 786.310.8763) The reason dbakers owners Christian and Giancarlo Guevara and Katherine Van Der Biest call their bakery a studio is because it's a place for both artistry and what one might call sugar science. Insider's tip: The aforementioned trio is always up for a challenge. If you don't like what's on the menu, feel free to ask them to come up with something completely original.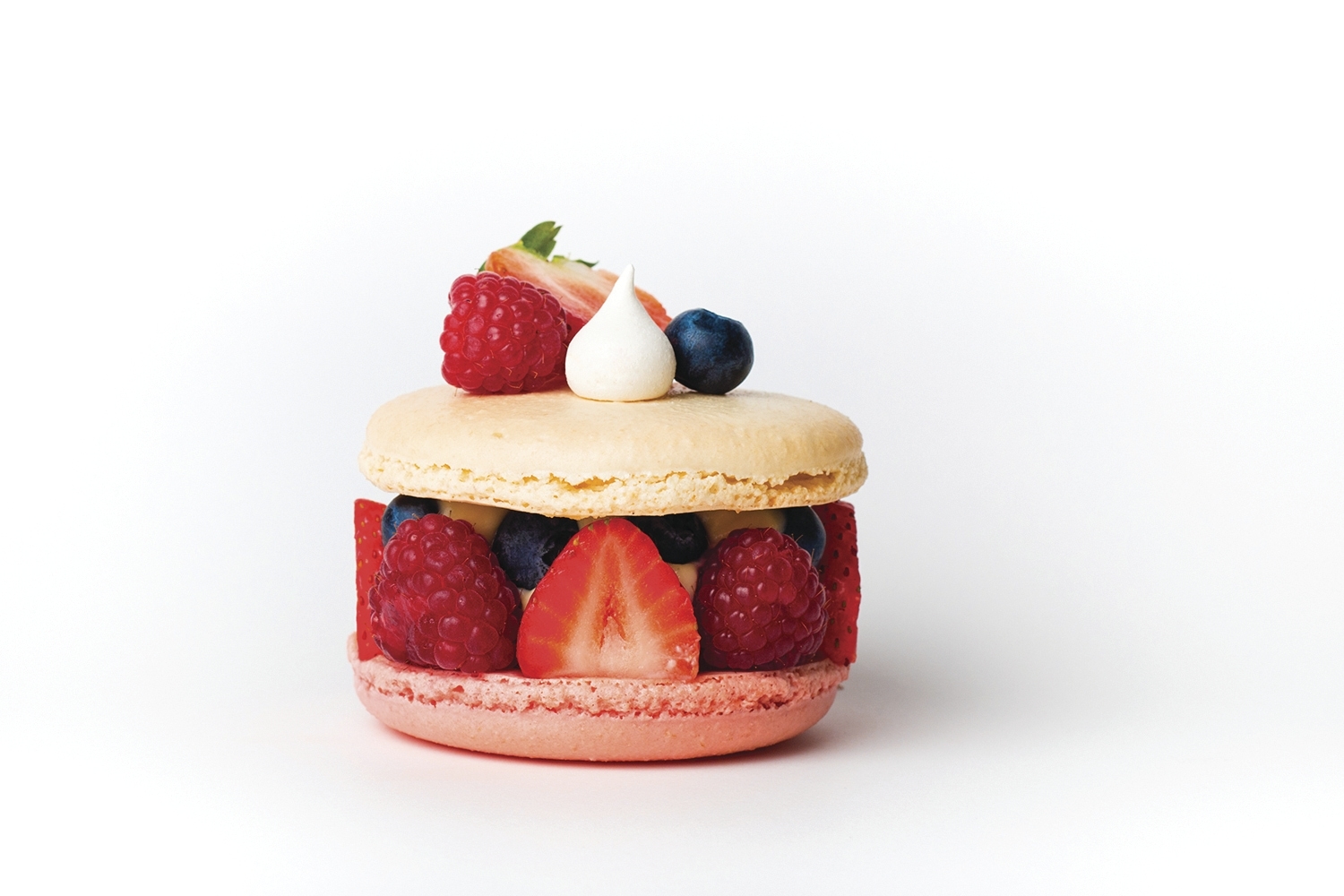 a strawberry macaron from dbakers Sweet Studio
Hiden



(313 NW 25th St., Miami) A visit to Hiden quickly reveals why its omakase experience ($170) is booked solid for months. Executive chef Tetsuya Honda and sous chef James Weinlein lead visitors through a seven- to eight-course menu (based on seasonal ingredients) that offers cold and hot dishes, a sushi selection and dessert. Insider's tip: Miami is a city that's often loose when it comes to formality, but not so here. Once a Hiden reservation is made, you will receive an email with instructions. Make sure to follow the rules as stated.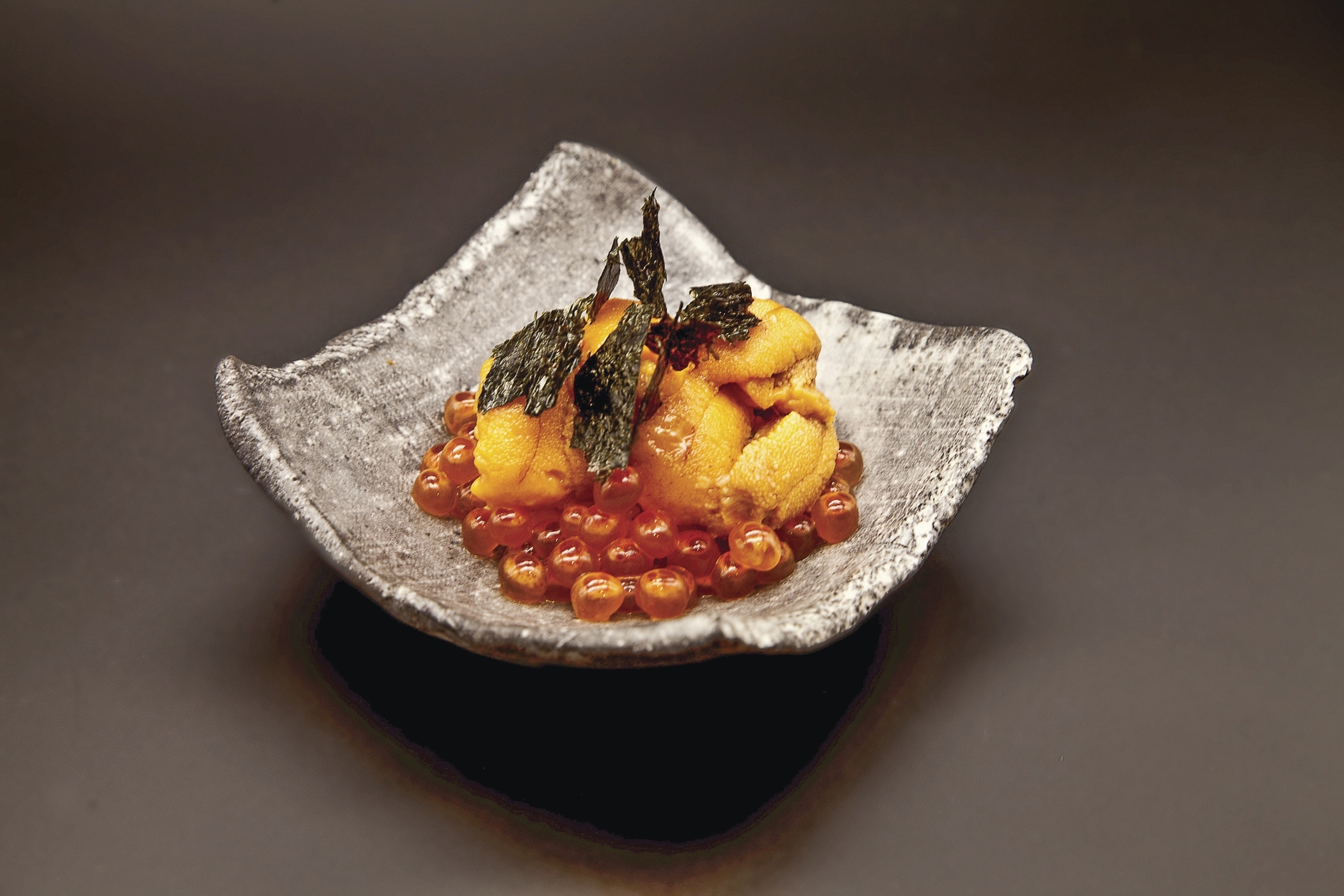 uni with ikura from Hiden
L'Atelier de Joël Robuchon

(151 NE 41st St., Ste. 235, Miami, 305.402.9070) L'Atelier is a place where precision takes precedence and dining is an occasion. Overseen by culinary director Christophe Bellanca and executive chef Gregory Pugin, the French menu includes standouts such as poached Maine lobster in anise hyssop broth. Insider's tip: When in doubt about the selections, let the experts decide with the Evolution tasting menu ($175), a 10-course feast that leaves no flavor unexplored.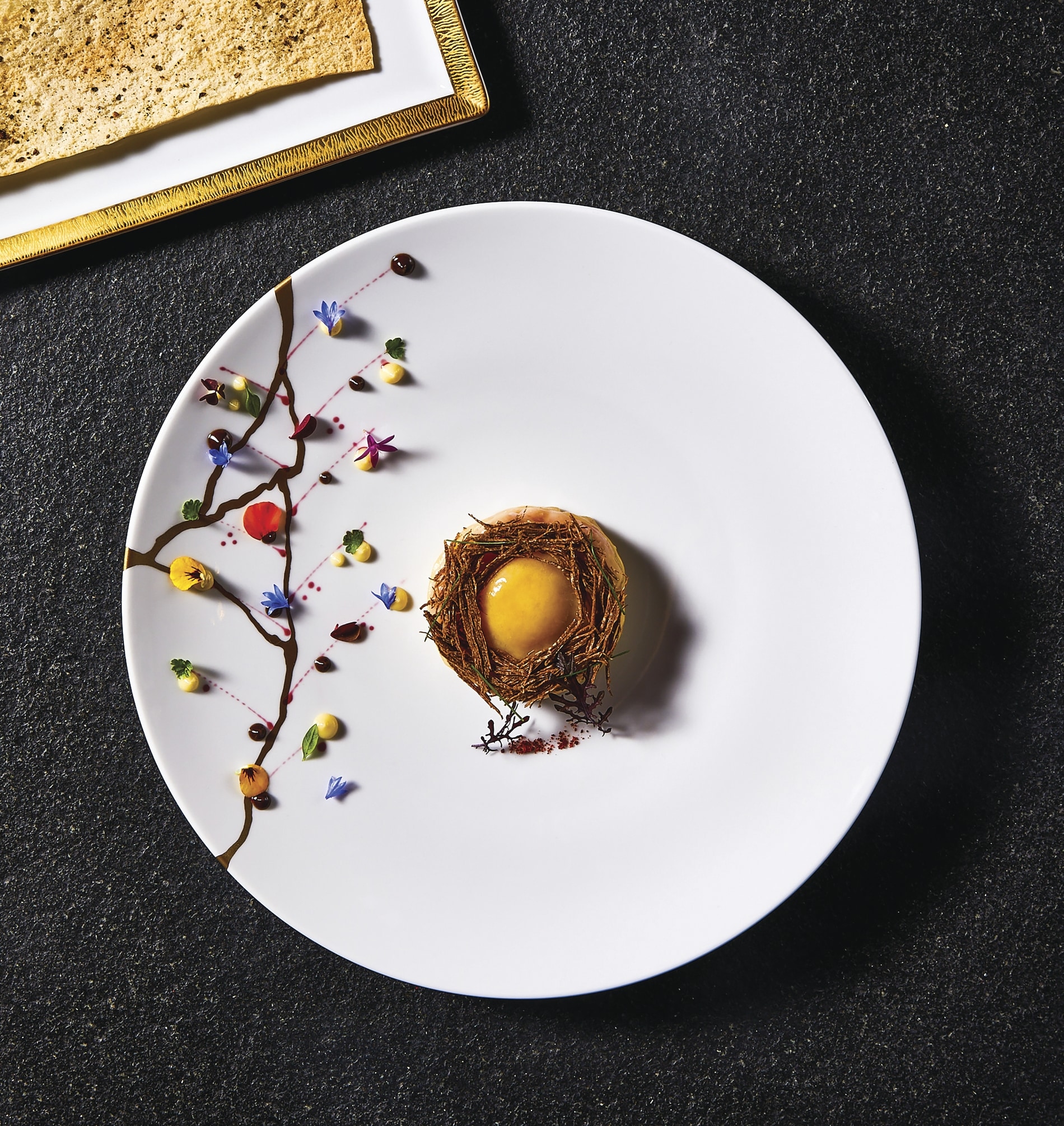 veal tartare with white truffle from L'Atelier de Joël Robuchon
Plant Miami



(The Sacred Space, 105 NE 24th St., Miami, 305.814.5365) Folks who still think vegan cuisine lacks flavor have never dined at Plant Miami. And, for those who care about such things, the dishes are the prettiest of any other eatery in town. A prime example of this? The sunflower risotto with saffron cashew. Insider's tip: Plant Miami's menu uses about 67 varieties of edible flowers in its dishes and they all come from owner Karla Dascal's Paradise Farms in Homestead.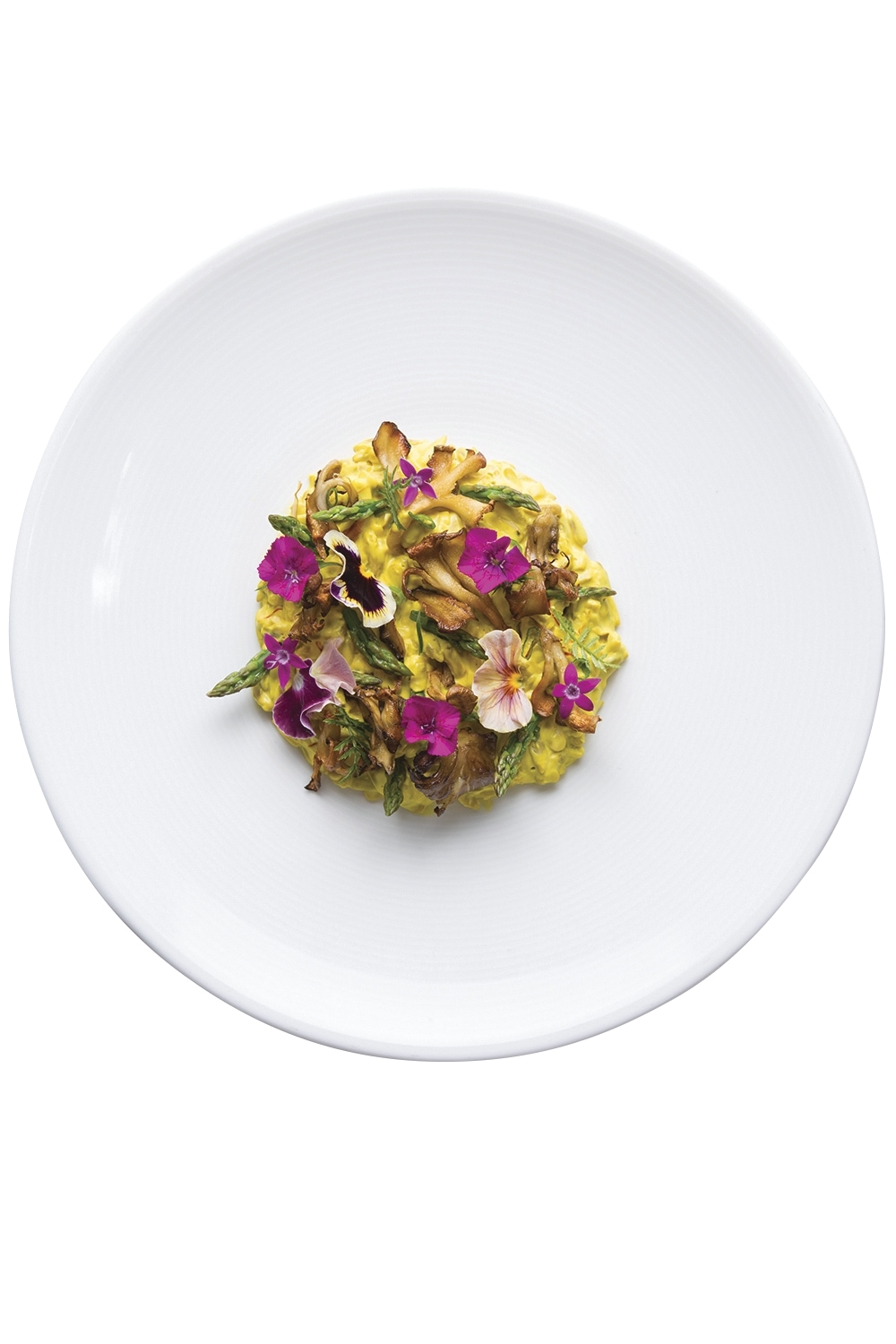 sunflower risotto from Plant Miami
The Surf Club Restaurant



(The Four Seasons at The Surf Club, 9011 Collins Ave., Surfside, 305.768.9440) This restaurant, overseen by chef de cuisine Manuel Echeverri, is Michelin god Thomas Keller's nostalgic nod to Mad Men-era dining with details that make all the difference. Case in point: The tableside Caesar is made in a wooden bowl "impregnated" by pungent garlic with a paste of anchovy that's turned into a dressing. Insider's tip: Dinner here is special, so arrive a bit early to sit at the bar that fronts the restaurant for a chilled coupe of Pol Roger Champagne, once the bubbly of choice of Sir Winston Churchill when he used to vacation at The Surf Club many years ago.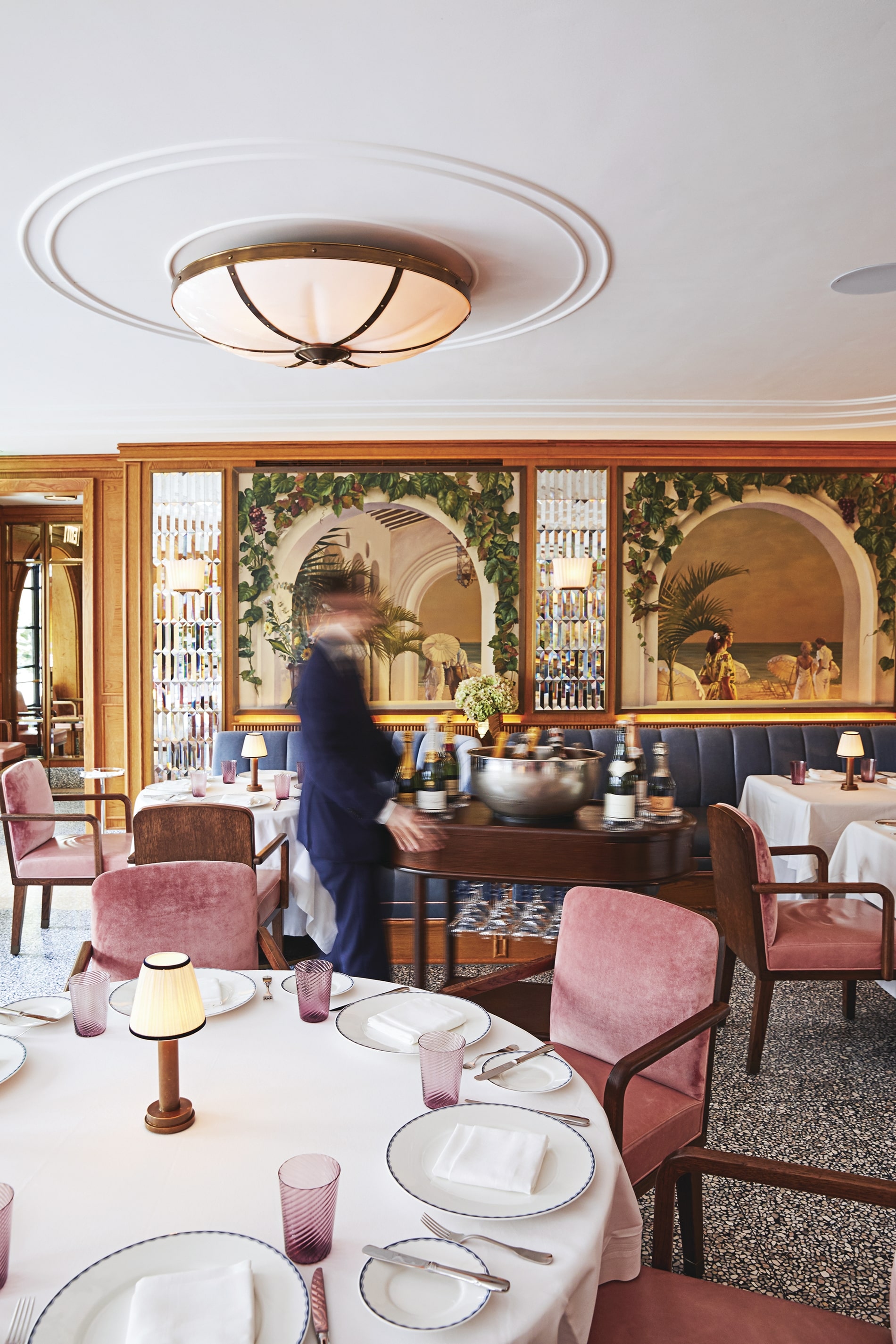 The dining room and Champagne cart at The Surf Club Restaurant
The Sylvester



(3456 N. Miami Ave., Miami, 305.814.4548) The look of this place is as eclectic as it gets with vintage velvet chairs and old Miami trinkets—yet it all works... and works well. Cocktails are plentiful, many nodding to South Florida and Cuban cultures, such as the Cayo Hueso gimlet, made with Avion Añejo tequila, milk punch and Key lime cordial. Insider's tip: The place offers a special happy hour on Tuesday through Thursday from 1 to 2am. Yes, am! Night owls, rejoice!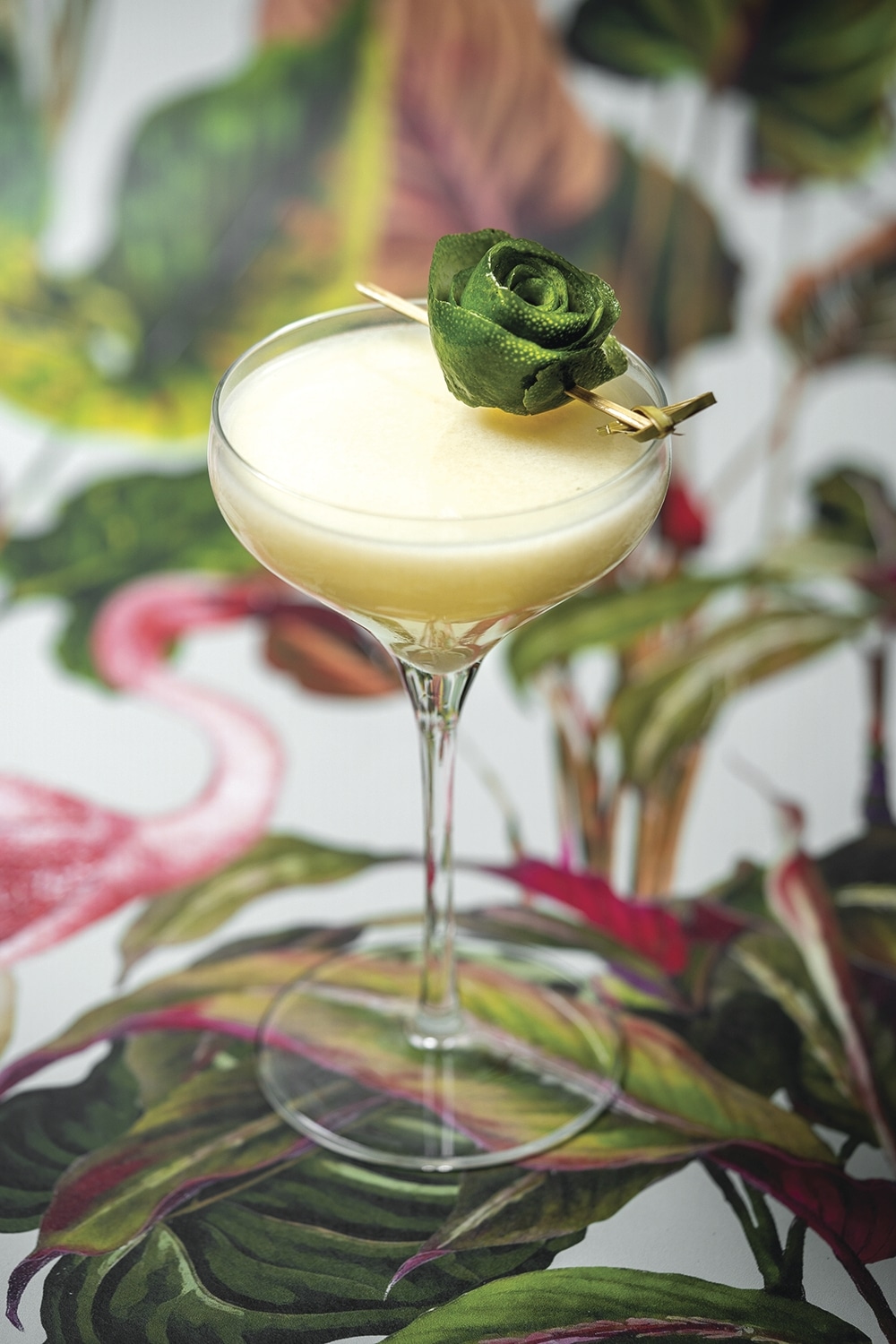 The Cayo Hueso gimlet from The Sylvester
Zuma



(Epic hotel, 270 Biscayne Blvd. Way, Miami, 305.577.0277) Nothing says "we're at a Miami brunch" as much as Zuma's Saturday and Sunday take on the dining ritual ($95-$395). A buffet of sashimi, sushi rolls, izakaya favorites and salads begins the experience. Then comes an a la carte dish of your choice. And it all ends with a dessert platter (exotic fruits, tiny gateaux, ice cream and sorbets) that has made many an Instagram feed. Insider's tip: While you may be tempted to go with the black cod or the beef tenderloin for your a la carte selection, the truly best option is the least obvious one: the oven-roasted baby chicken with barley miso that dares you not to use your fingers to pry every last meat morsel out of its bones.
Photography by:
Veal dish photo by michael pisarri/courtesy of l'atelier de joël robuchon; cocktail photo by rani cassuola/courtesy of the sylvester; macaron photo by juan abreu/courtesy of dbakers sweet studio; the surf club restaurant photo by michael pisarri; hiden dish photo courtesy of the restaurant; plant miami risotto photo by gio alma/courtesy of the restaurant