Sartorial finesse defines these Miami gents. A closer look reveals the personalities behind all that panache. Next up, Ronald Scott Castro.
As the co-founder of Studio Ten Eleven (studioteneleven.com), a design firm that distributes high-quality furniture brands for commercial and residential interiors, and also dabbles in furniture development, Ronald Scott Castro is surrounded by aesthetics on a daily basis. And while that may lead folks to believe that's the reason why Castro always nails his look, there's much more at play. "On my fashion bucket list is to become a stylist," reveals Castro. "As an interior designer, I pay attention to every single detail, so I know how to make an outfit pop on camera and get the money shot. I'd love to work with models some day and make that dream a reality." He certainly has the chops for it.
How do you best describe your approach to fashion? Minimal, logo-free and as monochromatic as possible. For me, fashion is a reflection of who you are at your core, not what the latest trends indicate.
Who's your style icon? Ralph Lauren, not just for his fashion but for the business empire he's grown.
What's the most treasured item in your wardrobe? A Rolex that once belonged to my grandfather. It was inherited by my godfather, who passed it on to me when I turned 16. I wear it whenever I want to feel my grandfather near me.
What's your earliest fashion memory? The women in my life with their giant shoulder pads and bangs. They looked so stylish and glamorous.
Do you have a style secret? Mixing luxury labels and low-end brands. I get the most compliments when I'm wearing a $5 tee.
Complete this sentence: A man is not fully dressed without... a good pair of sunglasses. They elevate your look and tell people you care.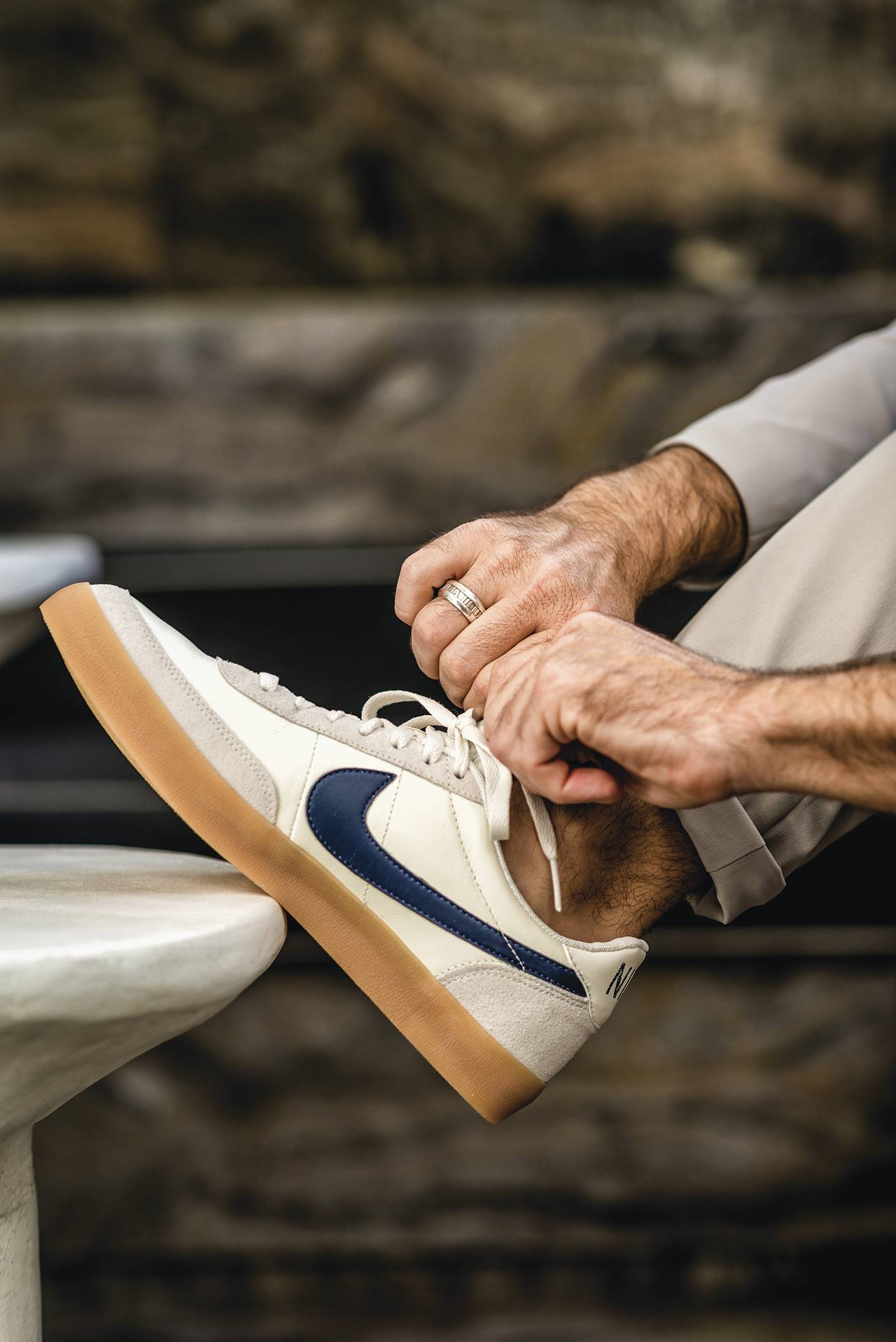 Photography by:
Nick Garcia | styled by Danielle Parets | shot on location at W South Beach