Sartorial finesse defines these miami gents. A closer look reveals the personalities behind all that panache. Next up, Christian Boehm
Retailer Christian Boehm moved to our city about a year ago to help Miami men up their style game. He did so by opening Jaxson Maximus on Brickell Bay Drive, a man cave and gentleman's boutique all in one that focuses on expert tailoring from head to toe—from bespoke suits based on 20 body measurements to Italian shoes and designer jeans. "Our unique concept appeals to the city's white-collar professionals," he says of the venue, which also features a hair salon, billiards table and auto racing memorabilia on the walls. "Men in general have simple needs, and our intent is to make them look and feel great." Being JM's top man means looking the part all of the time. For Boehm that translates to lots of close-to-the-body suits, natty vests and on-point shoes (always).
How would you describe your approach to dressing? I like to pick a piece to focus on for the outfit and then style myself around that. For instance, if the focal point is a pair of navy suede shoes, then I'll build a look from my closet to highlight the footwear.
What is the most cherished piece in your wardrobe? I collect vintage watches from the 1930s and I've bought each of the ones I have while on a trip, and they all have a story behind them.
What is your earliest fashion memory? Getting beat up in the third grade for wearing a corduroy suit. Aaron Culberton, if only you could see me now.
Any fashion regrets? Having a custom suit made out of super 200s luxury wool. The damn thing wrinkles like the devil, so I rarely wear it, thus proving the point that just because it's expensive doesn't mean it's the right choice.
What's on your fashion bucket list? Attending the Oscars and walking the red carpet in one of my tuxedos or the Kentucky Derby in one of my suits.
Complete this sentence: A man is not fully dressed without... a great pair of shoes to finish the look. Everyone notices great shoes... and they also notice bad ones.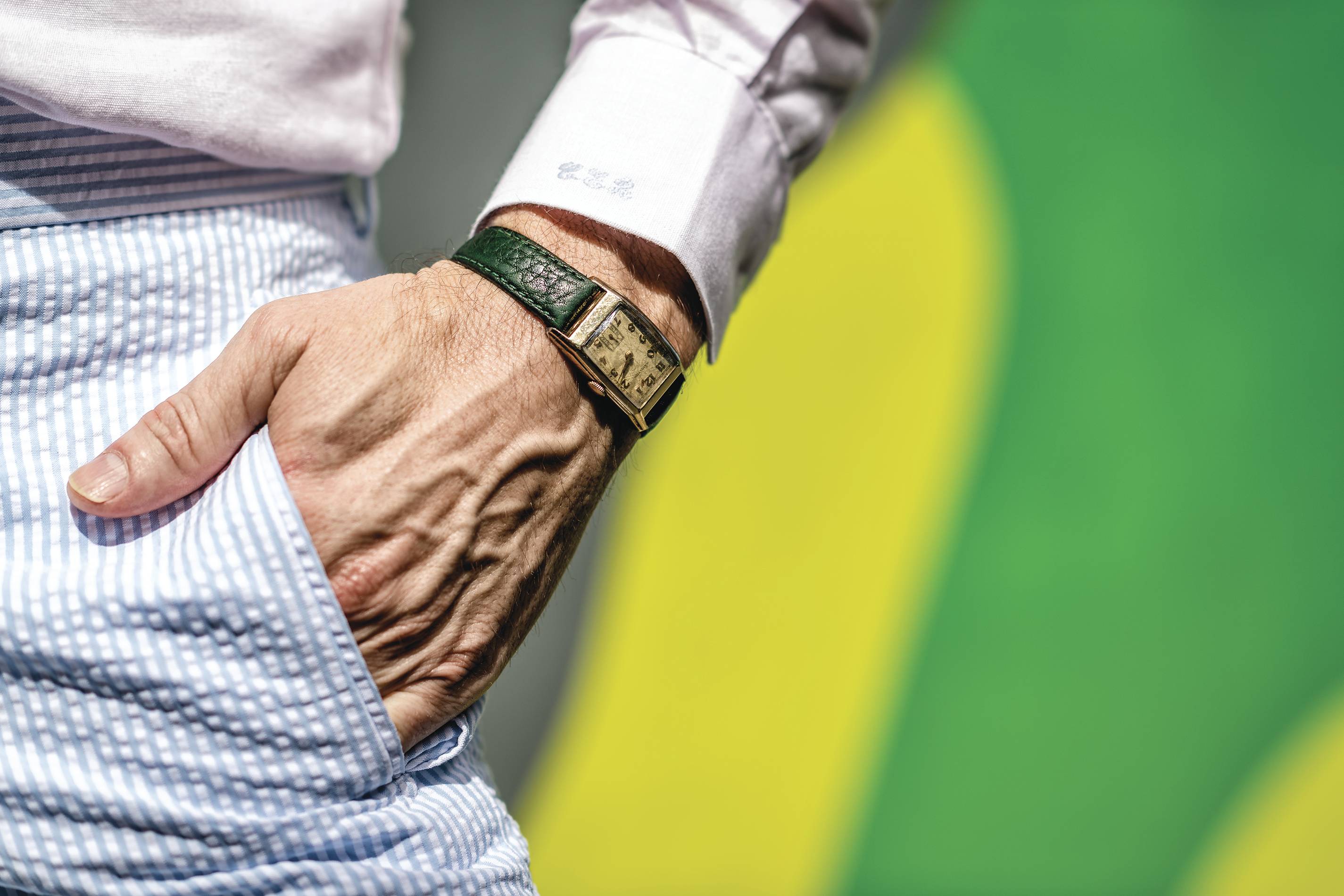 Photography by:
Nick Garcia | Styled by Danielle Parets | shot on location at W South Beach