Sartorial finesse defines these miami gents. A closer look reveals the personalities behind all that panache. Next up, Ari Tinajero Zavala.
ARI TINAJERO ZAVALA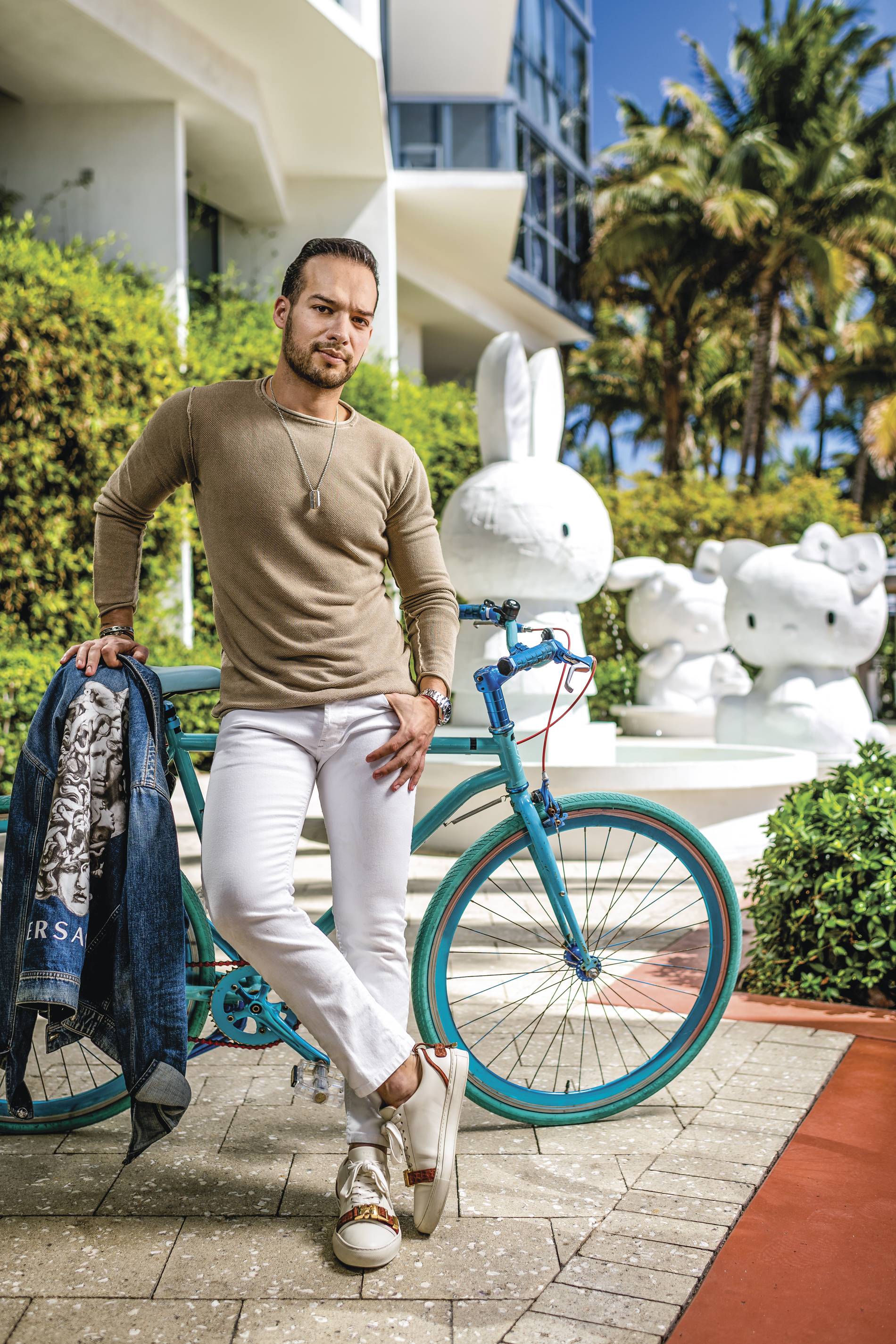 Entrepreneur Ari Tinajero Zavala is as busy as ever these days with multiple projects that require his attention. He co-runs the Miami location of his family business, Manhattan Pop, a supplier of Mexican paletas made of fresh fruit that opened here recently, but goes back to 1965 in his native Mexico. As of press time he was rebranding his Mexican restaurant Plomo Tequila & Taco Bar in Coral Gables into Calle 23, a Cuban fusion spot, and planning to launch a line of handcrafted leather shoes called OLIFÉ. And very soon, he'll be heavily involved with another eatery, a Hawaiian/Japanese concept in Midtown. So how does he crush his days while still looking effortlessly suave? By embracing casual style that's not as low-key as you think.
How does your day look vary versus your night look? My day look is relaxed but put-together: a black or white T-shirt, jeans, a nice pair of tennis shoes and a light sweater around my shoulders. My night look is mostly black everything, but always with an item that punches it up and makes a statement, whether it's a jacket or an unexpected cool print.
Who are your style icons? David Beckham and Ralph Lauren, two very different men who really understand fashion.
Any fashion faux pas in your past? In the dirty 2000s when we didn't have Instagram of Facebook for inspiration, I used to wear a lot of over-the-top pieces, stuff that was on trend back in the day. I felt like I rocked those looks, but now I look at the photos and tell myself: What were you thinking?
What's the most cherished piece in your wardrobe? There's a denim Versace jacket that was love at first sight and perfect for any occasion. In the back it has a collage by the artist Benvenuto Cellini of a sculpture of Perseus holding Medusa's head.
What's going to be your spring 2020 splurge? Probably any of the backpacks from the latest Louis Vuitton collection... or maybe more than one.
Complete this sentence: A man is not fully dressed without... a genuine smile.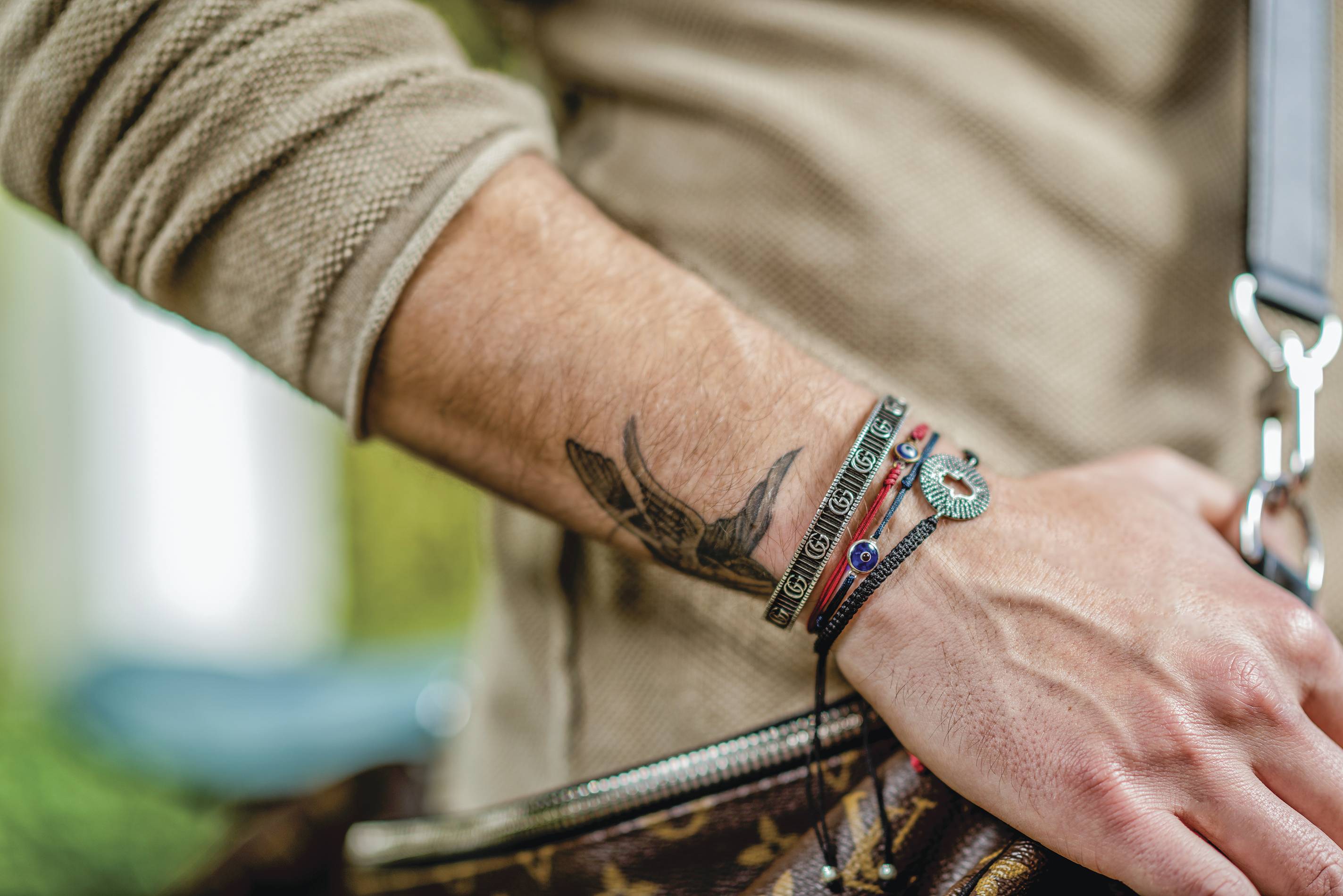 Photography by:
Nick Garcia | styled by Danielle Parets | shot on location at W South Beach