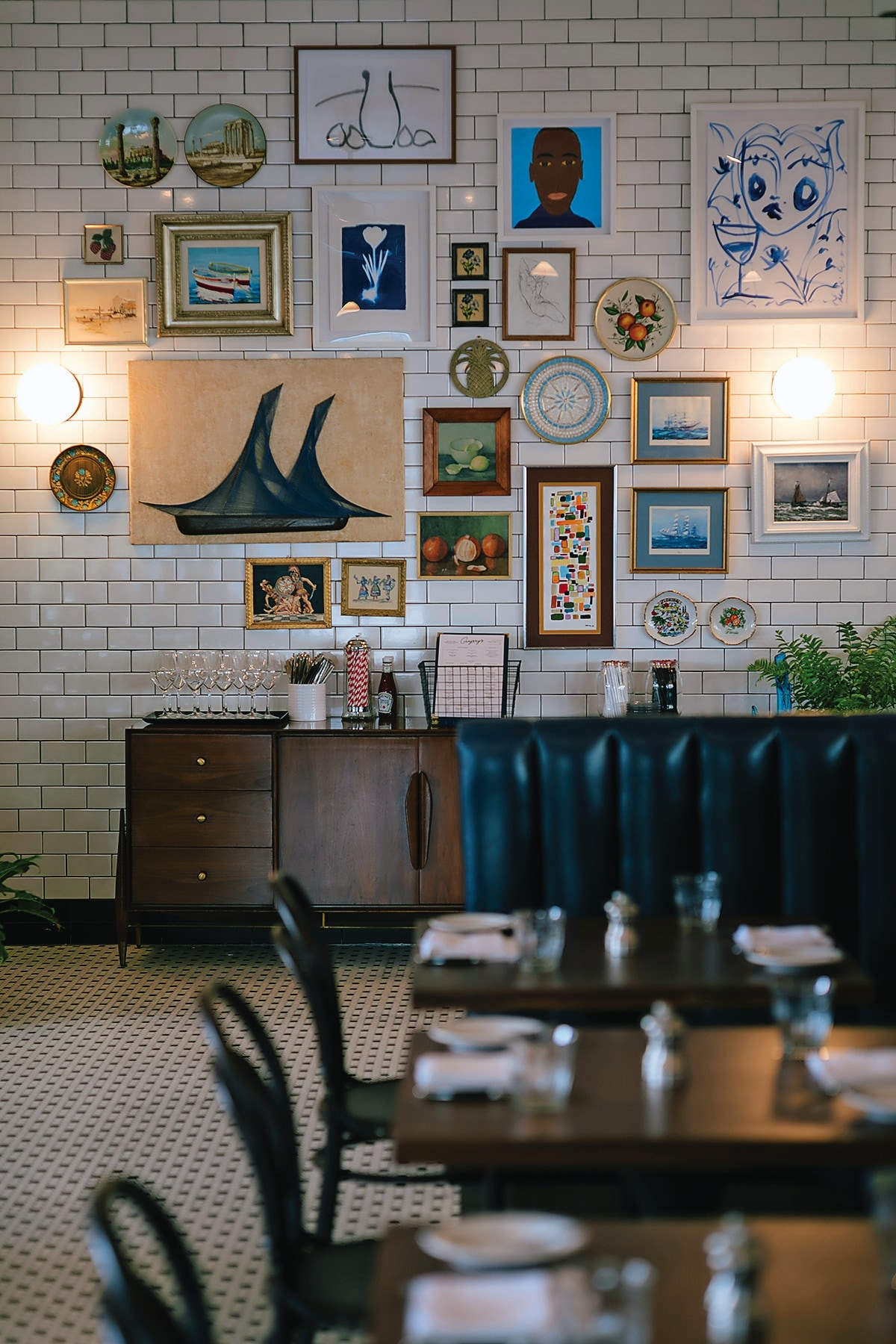 Gregory's Diner interior
Anyone who's been to their popular Mandolin Aegean Bistro knows restaurateurs Anastasia Koutsioukis and Ahmet Erkaya understand both style and substance. Mandolin is a slice of the Greek isles in the heart of Buena Vista—with killer grilled haloumi to boot. Now they've repackaged that homely bonhomie a few blocks north with Gregory's Diner, an all-day American restaurant in the MiMo District. The new eatery has taken over most of the public areas of the historic Vagabond Motel. The main dining room in anchored by a curved bar with booth and table seating, and the kind of decor touches that those familiar with Koutsioukis' lifestyle store, Mrs. Mandolin, will recognize: vibrant art on the walls and shelves stocked with trinkets that reveal her discerning eye.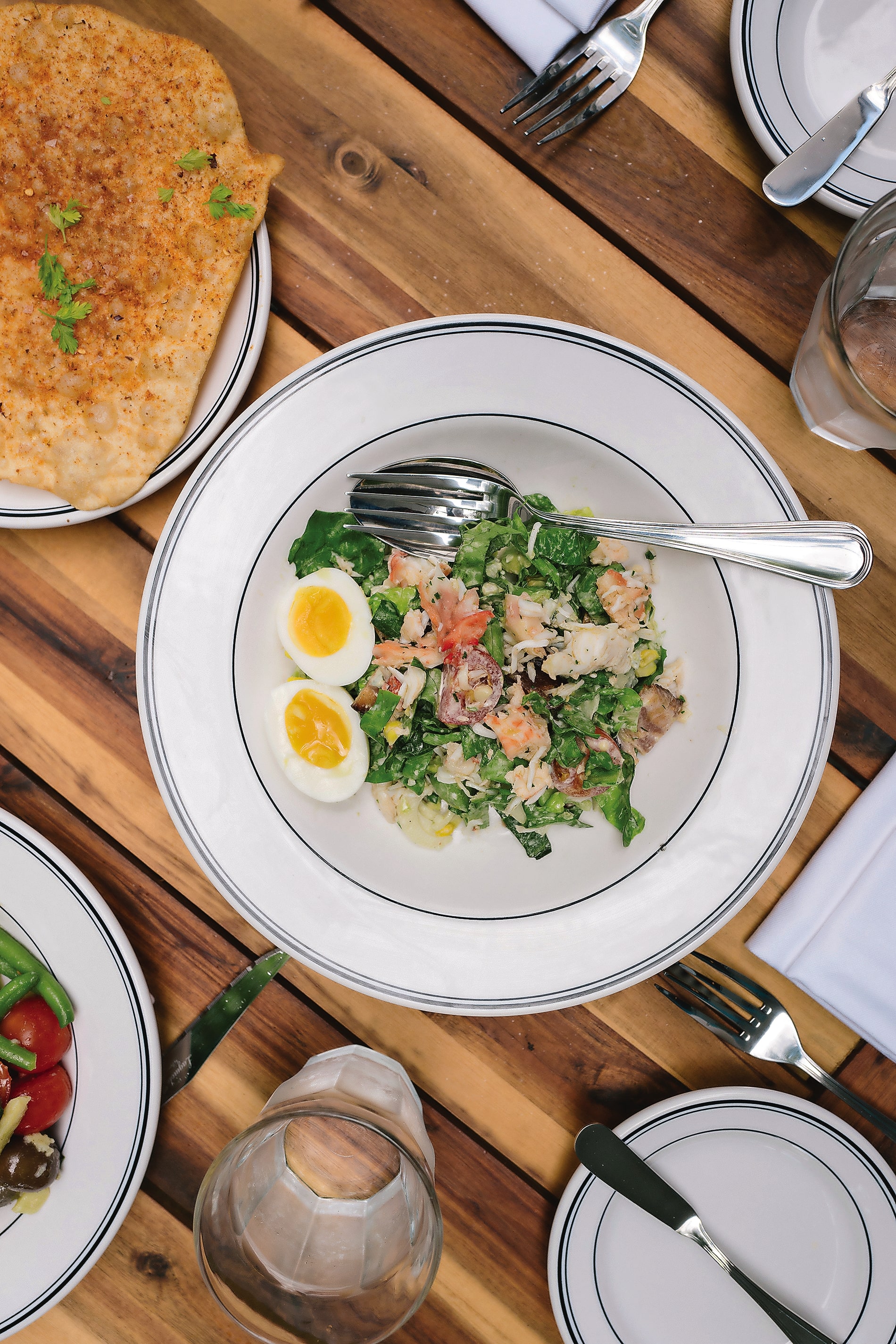 Gregory's Diner's Cobb salad with snow crab
A private indoor event space emulates the feel of a real 1950s living room, down to the bar cart service and vinyl walls. Outside, a poolside bar with aqua tones and slight tiki touches reminds us we're in Miami after all. In terms of cuisine, chef and partner Roel Alcudia has crafted a menu that pays tribute to the continental favorites of the '50s and '60s cooked with local ingredients and an upgraded sensibility.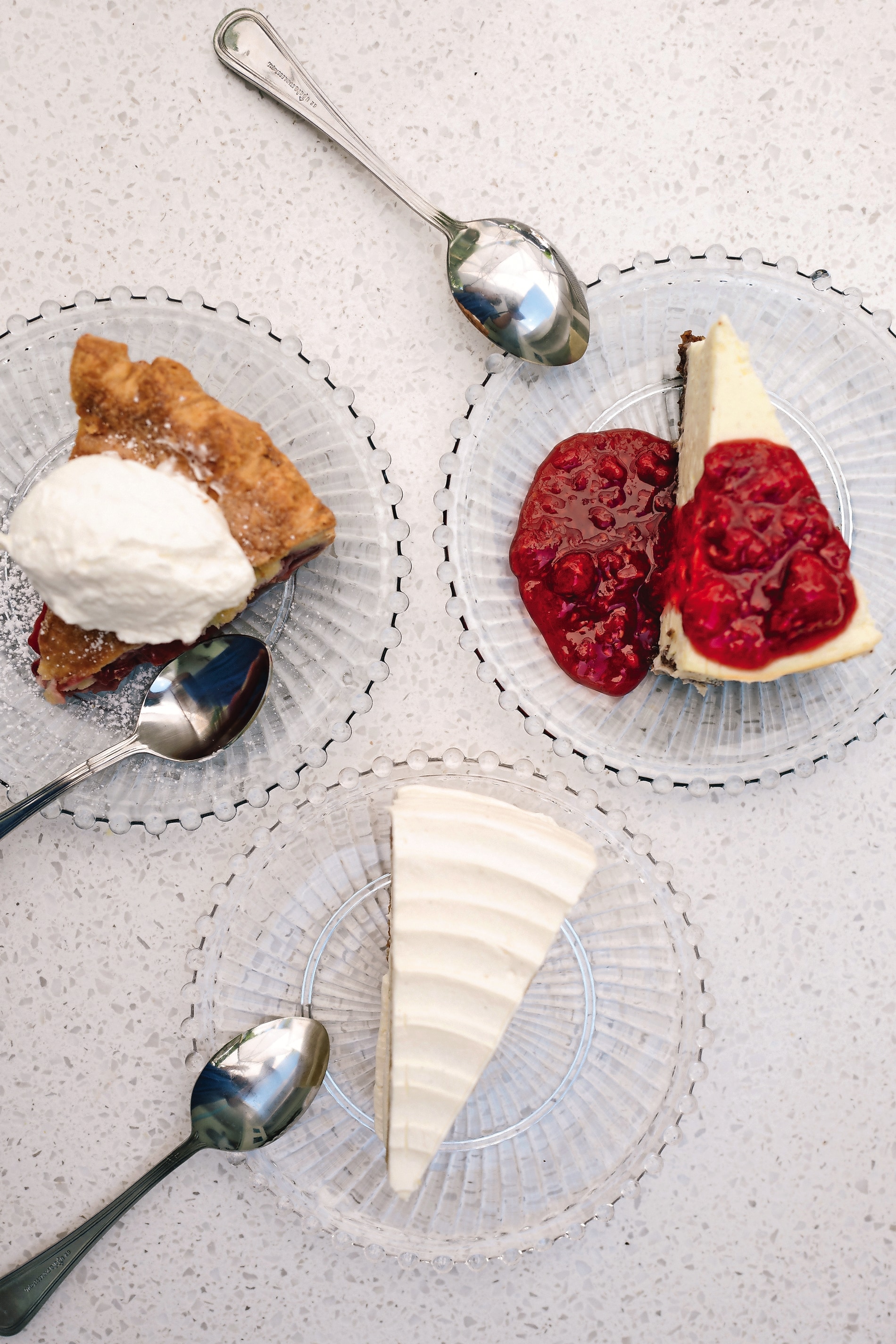 Classic American pies and cheesecakes make up the dessert menu.
This is a place for patty melts, cheeseburgers and turkey clubs, yes, but also for Cobb salad with snow crab, grilled day-caught snapper, potato gnocchi with cherry tomatoes and pies and cheesecakes covered in ice cream or thick strawberry sauce for dessert. "The restaurant pays homage to my grandparents who immigrated to the U.S. with their dreams, traditions and comfort food," says Koutsioukis. "They earned an honest living by running an eatery that may be forgotten in history, but not in the hearts of those they fed and the families they raised." Sure sounds like she's following in their footsteps. 7301 Biscayne Blvd., Miami, 305.846.9130
Photography by:
Gesi Schilling