A MensBook committee member, Manny Machado has a watch collection that reveals a love for Swiss-made timepieces with stories to tell.
Marketing executive Manny Machado is the epitome of cool, calm and collected, but when talk turns to watches, he immediately becomes animated and his eyes light up. It's a topic near and dear to his heart, and one about which he's rather well-versed.
"I am impassioned by watches because to me they represent the only thing that is eternal and everlasting, which is time," he says. "What other material possession can you say that about?"
Machado's love for timepieces began in his 20s after noticing an eye-catching Rolex on a business associate and then looking back at his empty wrist. "I asked him if it was worth it and he said, 'Once you have one you will understand.'" Next thing he knew, Machado was at Cartier purchasing a stainless steel Pasha with a white dial that he still owns today. "Needless to say, my friend was right."
Over the years, Machado's eclectic, all-Swiss-made collection has grown to include prime specimens from Audemars Piguet, Rolex, Panerai, Vacheron Constantin and Patek Philippe with straps that run the gamut from stainless steel to exotic leathers to rose gold. And there is no favorite.
"I wear them all," says Machado, "and sometimes I change them throughout the day, depending on my mood."
And while he won't reveal just how many timepieces he owns, Machado does admit there are more to come. "I have my eye on a vintage Patek Philippe Calatrava and I'll find the right one eventually," he adds. "My collection is still very much a work in progress."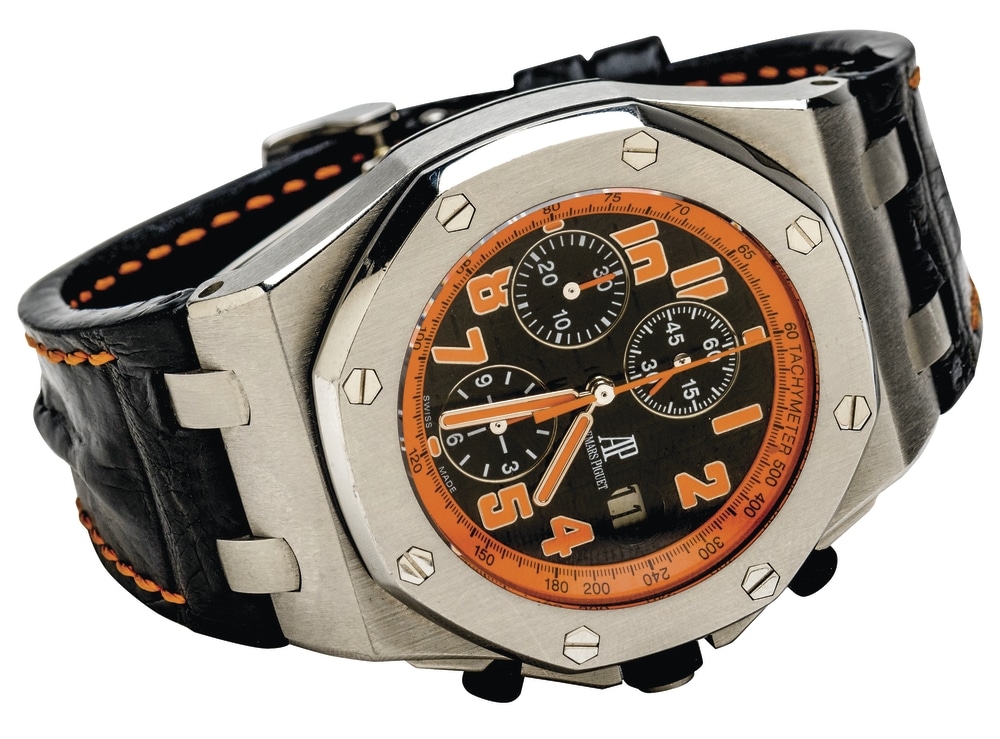 Audemars Piguet Royal Oak Offshore Volcano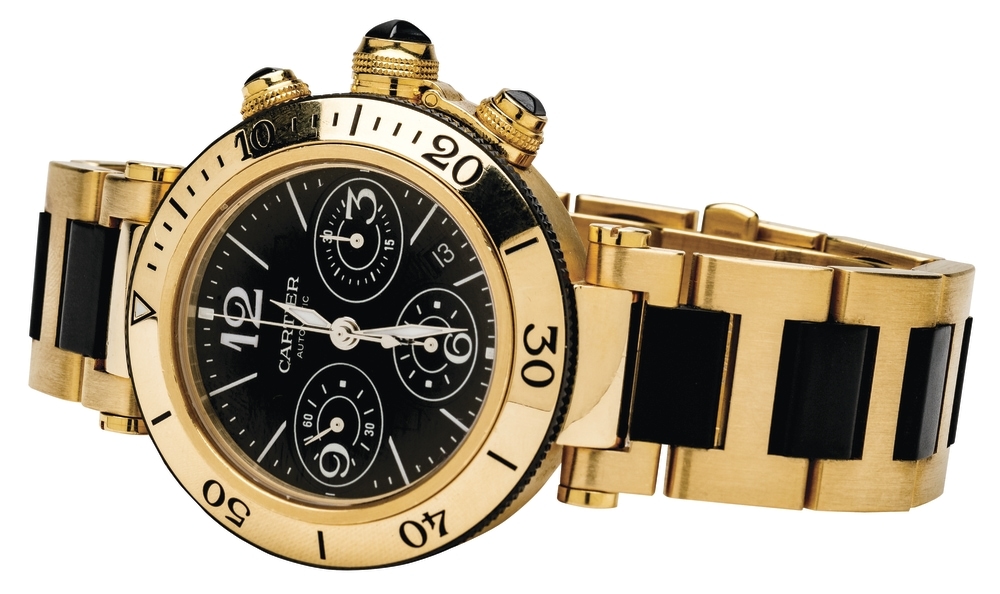 Cartier Pasha Seatimer Chronograph with yellow gold and black rubber dial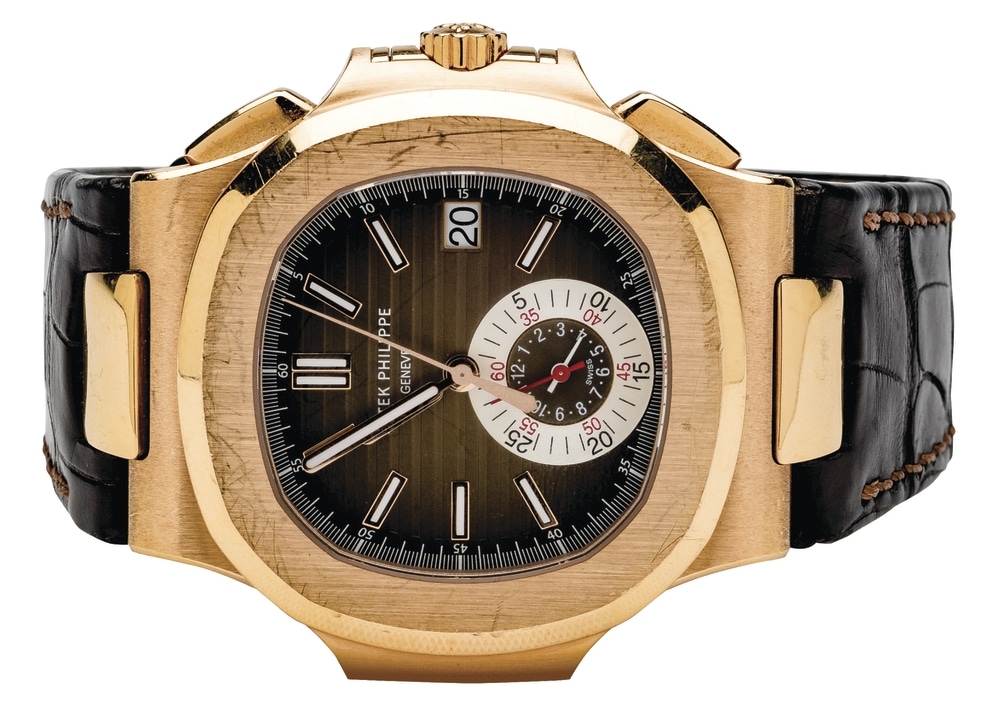 Patek Philippe 5980 Nautilus Chronograph in 18K rose gold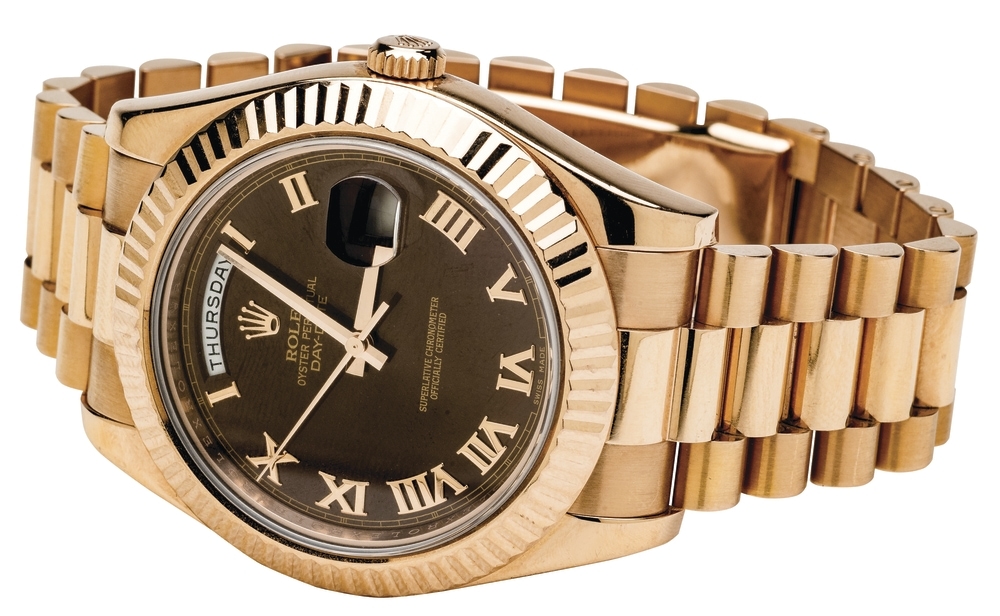 Rolex Day-Date 40 in rose gold
Photography by:
Nick Garcia